New Mexico Elk hunts for sale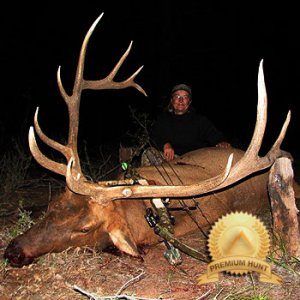 This New Mexico elk hunting area has a limited number of licenses making for low hunter pressure and quality bulls.
This outfitter offers a variety of hunts and can help you meet your hunting goals, stick within your budget and your physical capabilities. Plan to see a lot of elk and look forward to hunting elk in the type of country that allows for an enjoyable hunt.
Start Planning Your Hunt Request Prices
Licenses on the National Forest hunts are issued through a lottery draw. Licenses on private land hunts are guaranteed through a landowner authorization (included in the cost of the hunt.)"
New Mexico Elk Hunting Season
Archery elk hunts run from September 1-22
Muzzleloader season is October 5-December 31
Rifle elk season is October 12-December 31. Dates are flexible on the 2nd rifle hunt.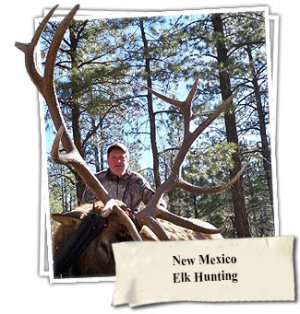 Hunting Method
Depending on the season, hunting methods will be spot-and-stalk, ground blinds, call and pursue. On a typical day, you will start the day with breakfast before dawn, and be elk hunting at daylight. You will hunt until mid-late morning, when the wind gets erratic and the elk are holing up for the day in the bedding grounds. Back to camp for lunch and a break, then back out in the afternoon and hunt until dark. You will use four-wheel drives or UTV's to reach hunting areas and then hunt on foot.
Success Rates and Trophy Quality
This New Mexico outfitter has very good success on bulls scoring 260″-320″. Bulls scoring 320″-350″ are a definite possibility, and they have even taken a few bulls scoring 360-375. Overall success rates are 70% on rifle hunts and 20% for bowhunters.
Combo Opportunities
Many bowhunters add a mule deer to their hunt. This combo is not available for the muzzleloader and rifle hunts.
My crew is experienced, hard working and friendly. We take pride in what we do and our goal is to provide every client with a successful and enjoyable hunt."
Travel
Most hunters fly into Albuquerque, NM and have the outfitter pick them up at the airport. Hunters that drive can drive right to camp.
Game Care
You might also like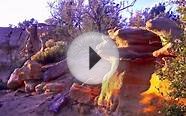 Hunting (Ranches For Sale New Mexico) NM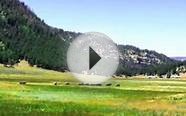 Irish Harp Ranch -- Chama, New Mexico Hunting Ranch For Sale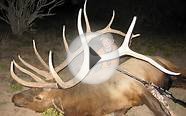 New Mexico Trophy Elk Hunts
The Great Hunt for Beginners: Ultimate Handbook to Tracking & Hunting, Deer, Moose, and Elk In Any Terrain! ((Moose, Elk, Deer, Guns, Rifles, Hunting, ... Hunting Tactics, Animals, Weapons)
eBooks
Elk Murder


Mobile Application (Duffy Games)




Cute, harmless, loveable wapiti to shoot at
10 levels of increasing difficulty
Upbeat original soundtrack
Leaderboards for high scores and level completion times
Humor, wit, and an ironic embedded anti-hunting message arising from gameplay-narrative dissonance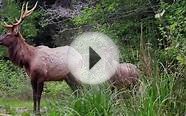 New Mexico Mountain Ranch For Sale - Elk Ranch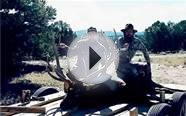 World Class New Mexico Elk Hunting Ranch For Sale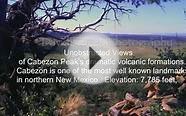 New Mexico Hunting Ranch for Sale
Buckle Rage Mens Mountain Elk Hunting Country Wilderness Oval Belt Buckle Bronze


Apparel (Buckle Rage)




Mountain Elk Design
Oval Belt Buckle Frame
Fits A Standard 1.5 Snap On Belt
Perfect Addition To Anyone s Wardrobe
Dimensions - 2 x 3

Hunting Season Special 10X42 30mm Tube Rifle Scope for Elk, Bear, Moose, Deer, Hog Big Game Hunting Fit 308win 30-06 270win 300wm 338wm


Sports (SKW Opical Technology)




Completely Sealed and Nitrogen Filled, Shockproof, Fogproof and Rainproof
Passed 1200G/4 times test and can take up to 1500G peak recoil impact
Can take recoil for all major caliber hunting rifles and long distance rifles
MOA Reticle, wide Field of View
Precise 1/4 MOA Click Value for Windage and Elevation Adjustment

3D Hunting: Alaskan Hunt


Mobile Application (Machineworks Northwest LLC)




* * *Now with three new weapons! * * *
*
Realistic, 3D modeled Deer, Elk and Bear!
Killer 3D graphics!
Unlock new weapons including rifles, scoped rifles and a compound bow!
Fire at will from your tree stand and harvest skins to upgrade your gear and weaponry
Automatic bullet cam adds pulse pounding excitement -follow the bullet s path to its destination
Damage mapping shows you the exact blood marks on your prey
Hunt endlessly, from dawn to dusk
Earn skinz to get tags, guns and gear!
Popular Q&A
hunting elk in new mexico, when do the elk start bulging in unit 15? | Yahoo Answers
Mid to Late September and yes I believe there maybe some 400 class bulls
What is the biggest bull elk shot in New Mexico.
Texas bowhunter Lacy Harber killed the wapiti of a lifetime on a recent hunt in New Mexico.The 7-by-6 elk may be the top bull ever