Rafting through the Grand Canyon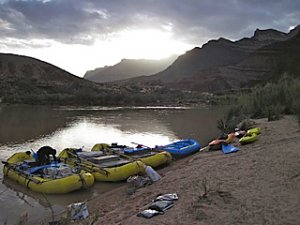 Sixteen people. Seventeen days. Rafting the Colorado River through the Grand Canyon March 2014.
The very best reason for traveling by river is the access provided to amazing, otherwise-difficult to-get-to-places. Other best reasons are the camaraderie, the incredible, ever changing scenery, and the world shrinking to that specific time and place.
At Lee's Ferry, 20 miles downriver of Glen Canyon Dam, our three 18' rafts are loaded with kitchen gear, camp gear, food and ice for the next 17 days. Each oar rig literally carries a ton of gear. The bulky craft is maneuvered by one person with a set of 10'oars attached to a rowing frame. It's all about timing and momentum. Six people in our group chose to navigate the river together in a sporty, nimble 13' paddle raft, and four others paddled kayaks.
We saw (once endangered) condors, big horn sheep, lizards of various colors, a falcon, a few scorpions, and fish in the clear blue water of Havasu Creek. We traveled through time as the river escorted us through layers of Zoraster Granite, Schist, Tapetes Limestone, Bright Angel Shale, and rock that looked like fluted, polished walnut. We slept under star-studded skies.
And then there were the rapids! In the 225 mile trip, the gradient drop per mile is less than impressive, as most of the time we are rowing/paddling through flatwater. However, when there was a rapid it got our attention. The Colorado River through the Grand Canyon is not considered a technical run, but rather one of fun, big waves, and mostly one Must-Make-Move rapids.
Ours was a private trip, each person paying their share for gear rental and food, * National Park Service permit and camping fees. We divided the cooking and camp chores, and powered our own crafts. Professional outfitters provide a valuable service to folks who may not have the time or expertise to put together their own trip, and want to experience what the Grand Canyon is all about.
You might also like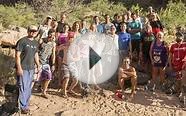 Grand Canyon150704_0051_1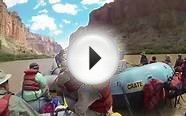 GoPro: Rafting The Grand Canyon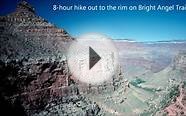 Grand Canyon
The Great Hunt for Beginners: Ultimate Handbook to Tracking & Hunting, Deer, Moose, and Elk In Any Terrain! ((Moose, Elk, Deer, Guns, Rifles, Hunting, ... Hunting Tactics, Animals, Weapons)
eBooks
Elk Murder


Mobile Application (Duffy Games)




Cute, harmless, loveable wapiti to shoot at
10 levels of increasing difficulty
Upbeat original soundtrack
Leaderboards for high scores and level completion times
Humor, wit, and an ironic embedded anti-hunting message arising from gameplay-narrative dissonance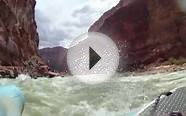 Rafting the Grand Canyon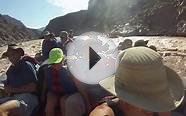 White Water Rafting Through the Grand Canyon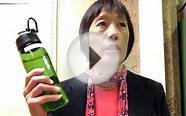 Phrase by Phrase Ch10 Rafting Through the Grand Canyon ...
Buckle Rage Mens Mountain Elk Hunting Country Wilderness Oval Belt Buckle Bronze


Apparel (Buckle Rage)




Mountain Elk Design
Oval Belt Buckle Frame
Fits A Standard 1.5 Snap On Belt
Perfect Addition To Anyone s Wardrobe
Dimensions - 2 x 3

Hunting Season Special 10X42 30mm Tube Rifle Scope for Elk, Bear, Moose, Deer, Hog Big Game Hunting Fit 308win 30-06 270win 300wm 338wm


Sports (SKW Opical Technology)




Completely Sealed and Nitrogen Filled, Shockproof, Fogproof and Rainproof
Passed 1200G/4 times test and can take up to 1500G peak recoil impact
Can take recoil for all major caliber hunting rifles and long distance rifles
MOA Reticle, wide Field of View
Precise 1/4 MOA Click Value for Windage and Elevation Adjustment

3D Hunting: Alaskan Hunt


Mobile Application (Machineworks Northwest LLC)




* * *Now with three new weapons! * * *
*
Realistic, 3D modeled Deer, Elk and Bear!
Killer 3D graphics!
Unlock new weapons including rifles, scoped rifles and a compound bow!
Fire at will from your tree stand and harvest skins to upgrade your gear and weaponry
Automatic bullet cam adds pulse pounding excitement -follow the bullet s path to its destination
Damage mapping shows you the exact blood marks on your prey
Hunt endlessly, from dawn to dusk
Earn skinz to get tags, guns and gear!
Popular Q&A
has anyone done the camping rafting trip through the grand canyon? | Yahoo Answers
Many times you can find good info at rivers-oceans.com and a list of all the outfitters at All outfitters are great (food, guides, equipment), but if you really want to really be active, explore and hike as much as possible go with Arizona Raft Adventures. I recommend going on the longest trip full length trip you can. Full length motorized raft trips are 6-10 days and full non-motorized trips are 12-16 days, with the various outfitters.
Can you take a raft on the Colorado river through the grand canyon?
A Grand Canyon White Water Rafting Trip on the Colorado River is quite popular. Trips run from April through October.