Fishing license in Colorado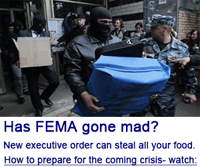 It did not help this agitated individual to know that he would soon miss his carpool connection, and that he would have to drive a second vehicle by himself for two hours as a result. He would undoubtedly miss the early bite too.
For him it was no small matter, and it left him shaken and angry beyond simple proportion. Of that I am quite certain, and as you may have guessed by now, I possess such firsthand and intimate knowledge of it all . . . because it happened to me.
I can tell you what I know.
My issues really began when I attempted to purchase an annual fishing license at another agent one week earlier, and suddenly realized that I had never purchased a fishing license in 2012.
This is no big deal, of course, but I had forgotten that a few years ago the State of Colorado had adopted a "season year" fishing license, which was valid from April 1 to March 31. This is different than the more traditional "calendar year" license of old, which renews on January 1st of every year.
At that point I opted to buy a one-day fishing license, because it did not make sense to pay full price for an annual license that would be valid for only three weeks.
I had no problem purchasing my one day fishing license, which is to be expected, because it is not supposed to be difficult to purchase a hunting or fishing license in Colorado.
After all, a complete representation of my personal information and recreational histories are already stored in the "central computer", as the state developed a Total Licensing System years ago. It already knows my Driver's License Number, my Social Security Number, my height and weight and eye color, my current and past addresses, and all of my license purchases throughout the years. Who knows what else it knows, and who it shares it with?
I just know that I was always told that the computerized system was designed to make everything more streamlined and carefree for us mere mortals of the public domain.
So why then, the problem, which is exactly what I wanted to know?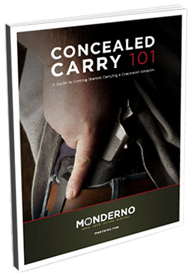 I had not planned to fish again until April 1st or after, so when my friends asked me to fish on short notice I decided to purchase an additional fishing day. The Wal-Mart store was on my way.
I presented for inspection a current and valid Commercial Drivers License (which is not easy to acquire by the way) complete with photograph, background check, and current medical clearances. Additionally, I also provided the one-day fishing license that I had purchased the week before, my Elk license from last fall, and a Colorado Hunter Safety card issued in 2006. I freely admit that I was not prepared for an interrogation, and that I did not carry a satchel full of identity papers to prove my validity.
I simply wanted to add an additional fishing day to a one-day fishing license, and I was willing to pay. My driver's license and photo ID confirmed my identity. My one-week-old fishing license provided evidence that I had supplied the necessary residency documentation at the time of that purchase. It should have been enough. In fact, it was more than enough to satisfy all legal requirements.
But it was not so in the vendor's eyes. As it happens, my driver's license had been reissued five months before, and listed only the reissue date. This seemed to cause insurmountable roadblocks. Colorado requires that you live in the state for at least six months to qualify for residency, and the sales clerk took one look at that … and stopped all proceedings. He flat-out refused to continue with all the conviction of a loyal and dedicated foot soldier.
I have some knowledge of the inner workings of the licensing system. I explained to him what I knew, and that all of my paperwork when added together was reason for him to attempt to issue a license. After all, the necessary information was readily accessible on the fully integrated licensing terminal hovering just outside his reach.
He simply refused, citing policy and procedure while staring intently at a handout sheet, and literally threw up his hands before heading for the back room to search for reinforcements.
A couple of clueless sales clerks, a department manager, and one store manager later . . . I was resolutely denied service and emphatically asked to leave the premises. For the record, I must acknowledge that over the years I have been thrown out of places with much more inspiring views and tasteful decor.
I just wanted to go ice fishing. I wanted to escape the data control grid for just a few hours and feel the fresh air on my face in a desire to remember why I moved to the western part of the U.S. in the first place. I wanted to hook up with a primal and pulsating creature, drawn from the depths of another world that is safe from the grasp of the social engineers and the prying electronic eyes and ears of a robotic spy drone. I wanted to pretend for a brief time that I was a free man in a free state doing what I do best and enjoy the most, without some lingering and disturbing aftertaste of heavy-handed experience hanging on my breath. Is that too much to ask?
What does one do when faced with such a circumstance?
Well, I chose to take the matter to a higher authority; and, in this case, that was the licensing division of Colorado Game, Fish, And Parks. I had no doubt that they would like to comment on the heart of the matter, and indeed they did. They were quite happy to provide some guidance in this regard.
Vendors who wish to sell hunting and fishing licenses in their retail outlet can apply for and become license agents. They then become official representatives of Colorado Parks and Wildlife, and they have a duty to provide courteous and efficient service as their agent. It also means that they need to know the licensing laws and regulations far better than you or I, and how to apply them correctly and fairly. Failure to do so can have serious consequences.
You might also like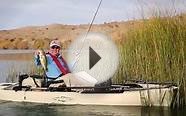 Fishing In Arizona - Lake Havasu City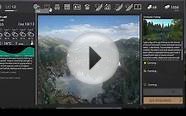 Fishing Planet [ Spot for Fishing Rainbow Trout ]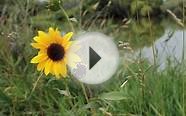 Prospect Ponds (Fort Collins) - In A Colorado Minute (Week ...
Anglers' attitudes toward and opinions on fishing issues in Colorado : Colorado senior fishing license holders, resident combination license holders, and resident annual fishing license holders : public opinion survey results report
Book (Responsive Management)
iFish Colorado - The App for Fishing in Colorado!


Mobile Application (The App Door)




✔ Access over 4,800 Lakes, Ponds & Reservoirs
✔ Easily Search a Lake with only a few letters
✔ Proximity Search to find a Lake near you
✔ View & add HotSpots at your favorite Lakes
✔ Real-time Weather Conditions
✔ 4-Day Weather Forecasts
✔ Species Reference with detailed info & images
✔ Access to State regulations & license information
✔ View maps & get directions to every Lake
✔ Great Fishing Tips, Videos & How To s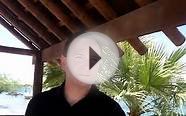 PARKER ARIZONA ~ SCENIC AZ, BOATING, PARKER DAM, COLORADO ...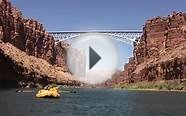 Inside the Grand Canyon: 6 days on Colorado River, Arizona ...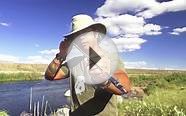 Bowfishing 101: Fishing with Intent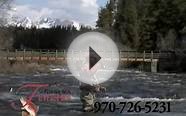 Winter Park Flyfisher 30 spot A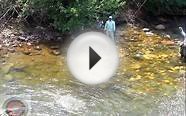 Fly Fishing secret water in Colorado (TV)
Popular Q&A