What is a hunting tag?
Except for deer killed by MLD permit, LAMPS permit, TPWD Special Drawn Legal Deer Tag, U.S. Forest Service antlerless permit, or Big Time Texas Hunt, all deer must be tagged IMMEDIATELY upon kill in a secure manner anywhere on the deer, with an appropriate license tag with the month and date CUT OUT.
Filling Out the Tag for Attaching to Deer
If required, the tag from the hunting license of the person who killed the deer must be correctly and legibly completed (including name of property and county) and must:
be used on a specific type of deer (for example, buck tags must be used only on buck deer, antlerless tags on antlerless deer, etc.).
have the month and date of kill CUT OUT.
It is against the law to use:
a tag taken from the license of another person or allow your tag to be used by another person.
a tag more than one time (or on more than one deer).
an incorrect tag on a deer (example: mule deer tag used on a white-tailed deer, etc.).
Where to Attach Tag to Deer
The hunting license tag may be attached anywhere on a deer so that it is not damaged, defaced or lost in transporting or handling. The appropriate tag or applicable permit must remain attached to the deer until the animal reaches its final destination and is quartered. If the head is severed from the carcass (body), then the appropriate tag and any applicable permits must remain attached to the carcass. See . If the head does not accompany the carcass, then the head must be accompanied by a Wildlife Resource Document (WRD).
Tip: Remember that if the head and the carcass are separated, the tag from the hunting license goes with the carcass and the WRD goes with the head.
Tagging Options
There are tag numbers printed on each tag.
Important Information about Tag Numbers
Tags #5 and #6:For white-tailed antlerless deer onlyTags #7, #8 and #9:For white-tailed buck or antlerless deer
Buck tags may be used in any county. However, lack of careful planning with tags #7, #8 and #9 may reduce the number of white-tailed buck deer you may lawfully take.
Read the tag use description on your license carefully before attaching to harvested deer.
Use on White-tailed Deer Only
Tag Number 5:White-tailed Deer - Antlerless ONLYTag Number 6:White-tailed Deer - Antlerless ONLYTag Number 7:White-tailed Deer - Buck or AntlerlessTag Number 8:White-tailed Deer - Buck or AntlerlessTag Number 9:White-tailed Deer - Buck or Antlerless
NOTE: The white-tailed deer tags on the license may be used in any county during an open season for white-tailed deer.
Hunting License Harvest Log for White-tailed Deer
(on back of license):
Immediately upon kill of a white-tailed deer the hunter must complete the log, in ink, on the back of the hunting license. Failure to complete the log as required may result in a fine not to exceed $500 for each deer improperly logged. Asterisks indicate bucks with an inside main beam spread of at least 13 inches.
Completion of the log is not required for mule deer, or for white-tailed deer lawfully taken under a MLD permit, LAMPS permit, TPWD Special Drawn Public Hunt permit, U.S. Forest Service antlerless permit or on a Big Time Texas Hunt.
Use on Mule Deer Only
Tag Number 10Mule Deer - Antlerless OnlyValid ONLY during archery-only special season in Brewster, Pecos, or Terrell countiesTag Number 11Mule Deer - Buck or AntlerlessValid for buck deer in any county during any open
mule deer season
AND for antlerless deer during archery-only special season in Brewster, Pecos, or Terrell counties
NOTE: The mule deer tags on the hunting license are not mule deer permits and may not be used in lieu of mule deer permits when mule deer permits are required.
White-tailed Deer Harvest Restrictions
MANAGED LANDS DEER (MLD) PERMITS: Permits issued to landowners with a TPWD-approved Wildlife Management Plan. MLD permits allow hunters, at the discretion of the landowner or agent, to exceed the county bag limit and (in some cases) to hunt during an extended season. All deer taken on a property for which MLD permits have been issued must be tagged with the appropriate type of MLD permit. NOTE: No license log entry or tag from a hunting license is required for deer killed under a MLD permit (see license log requirement above). For more information about Wildlife Management Plans, landowners should call TPWD at (512) 389-4505.
You might also like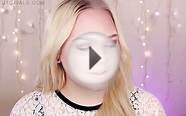 TMI Tag!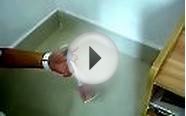 TAG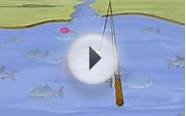 Fishing Champion
Medium Military Tactical Backpack With 2.5L Hydration Water Bladder By Monkey Paks (OD Green)


Sports (Monkey Paks)




2.5 Liter Water Bladder Included - No need to buy anything else, Monkey Paks always come with the included water bladder hydration system
Paracord Zipper pulls. Keep quiet with silent paracord zipper pulls on heavy duty zippers built to tough standards
Molle webbing for extra expansion. Multiple webbing straps on the front, sides and even the bottom of the pack means you can build it to take what you need.
Heavy duty adjustable padded shoulder straps, waist straps and sternum strap means it will adjust to fit you
Monkey Paks Love it or return it for a refund Guarantee
K9konnection® NEW LED Pet Safety Strobe Leash Light with Clip-on Hook for Collar - Blinking Bright Multi Colors Great for Night Walks, Running, or Finding lost Dog or Cat - 2 Per Pack - White/Blue
Pet Products (k9konnection®)
★ ONLY AVAILABLE ON AMAZON - There s no other pet safety light like these available on Amazon. These safety LED lights were custom made and are great for being seen...
★ EASY TO USE, HASSLE FREE - Quick and improved on/off switch feature makes these lights quick to add to your leash or collar. No more breaking nails or using keys...
★ FUN STROBE LIGHT EFFECT - These bright 360 degree lights blink and flash Blue, White, Red, and Green colors in a sequence. Each order comes with 2 lights per pack...
★ SAFE FOR YOU AND YOUR FAMILY - Not only for pets but these anywhere lights can also be used as a safety keychain for you and your family. These lights are small...
★ BUY MORE AND SAVE MORE - Use the checkout codes below for more savings! If you re not 100% satisfied with your purchase we ll refund you 100% of your money. For...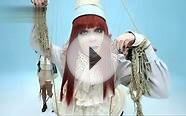 Price Tag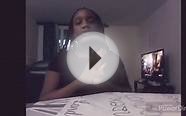 Tag YouTube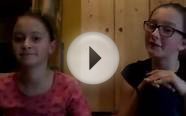 BFF TAG
Tag Out Hunting Hunter Sports Hobby Hobbies picture Art - Kids Boys Mens Bed Room - Peel & Stick Sticker - Vinyl Wall Decal - Size : 12 Inches X 18 Inches - 22 Colors Available


Home Improvement (Design With Vinyl Decals)




YOUR DECAL WILL BE SENT AS SEEN UNLESS YOU EMAIL US WITH YOUR COLOR CHOICE AT THE TIME OF YOUR ORDER . WE SHIP VERY FAST AND NEED YOUR COLOR CHOICE AT THE SAME...
Please follow the above directions if you want a color other than whats shown. Color choices & important details are in the description below.
Available Color Choices : Black, White, Red, Burgundy, Dark Brown, Orange, Yellow, Lime Green, Kelly Green, Dark Green, Teal, Baby Blue, Medium Blue, Dark Blue...
** All Pictures In This Ad Do Not Represent The Actual Size Of The Decal ** The Actual Size Of The Decal Is Noted In The Product Title Above.

Ode-Rin Hand Painted Abstract Cherish Art Oil Paintings Stuggle 3 Panels Wood Inside Framed Hanging For Home And Wall Decoration


Home (Ode-Rin)




Size:24x24Inchx1,12x24Inchx2(60x60CMx1,30x60CMx2)
Elaborate oil hand painted Paintings with Special Gallery wrapped and stretched with wooden frame on the back. Ready to hang. Edges are painted.Fecit drawing art...
Creative Hand-painted and high quality canvas used in those artwork.Oil painting painted by professional artists with years of oil painting experiences.Christmas...
The one you received oil painting may be slightly different from the product image due to the different brand of monitors,and the lightings.Please refer to the painting...
Why Hesitating to own those art decoration? Elegant taste for your home decoration.Just Choose to decorate your house to be much more warming during every day! Once...

Trakdot Luggage Tracker, Flight Baggage Tracer, Anti-lost Palm-size Locator, Airline Trip Worldwide Travel Tracking Monitor Detector Finder, GSM Chip (Cell Towers), SMS Alert, iOS & Android Compatible


GPS or Navigation System (Unknown)




$79.99 included: • 1x device • quick start guide • 2 AA Duracell Alkaline batteries • Installed worldwide SIM card • Free downloadable App (iOS and Android) • The...
Trakdot Luggage offers a simple solution to helping you keep track of your luggage anywhere in the world when you travel by air.
You can check to see what city your luggage is in with our free tracking app developed for iOS and Android devices. Works anywhere your mobile phone does; can be...
FCC Certified and FAA Compliant. Official Website: .trakdot.com. Technical support and sale-contact: support@globatrac.com
Notifications to your phone or track online when you land that your checked-in luggage has arrived with you.