Colorado Mountain lion hunting season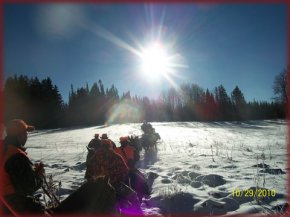 Licensed, bonded, insured - Colorado license #2448
Cat Track Outfitters LLC
PO Box 91, Collbran Colorado, 81624
970-210-0951
Cat Track Outfitters guides and outfits hunters for cougar (mountain lion) hunting trips on the Western Slope, around Collbran Colorado. Hunts are also available for private land deer and elk hunting during archery season and rifle season.
The Colorado Division Of Wildlife License Drawfor the 2016 hunting season. Check the CO DOW website for leftover licenses.
To hunt mountain lion, deer, and/or elk in Western Colorado with Cat Track Outfitters, contact Fred.
For all hunts, we provide transportation to/from the nearest airport (typically Grand Junction, CO). The client is responsible for license, BLM fees, clothing, and weapon of choice. dates & rates
Our Mountain Lion Hunts run from November through March, depending upon the weather. All lion hunting areas in Colorado are on a quota system. The licenses are sold over the counter. When an area has its quota filled, that area is then closed for the season. To reserve a prime time, be sure to book your mountain lion hunt early!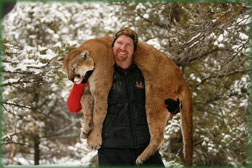 We have been taking lion hunters for over 30 years and have a successful harvest ratio of about 98%. We hunt from our home in Collbran CO and the surrounding area.
We harvest only mature lions of either sex. We prefer taking one party at a time of no more than two hunters. NO mixed parties. We use 4x4 vehicles, ATV or snowmobiles, horses or mules on most hunts. All hunts are fair chase. The hunter should be in good physical condition. Non-hunters can enjoy relaxing, horseback riding, photography, and more.
The deer and elk hunting seasons in Colorado run from August through November, with the Archery season before Rifle season.
Book Your Colorado Hunting Trip Now!
Currently, all deer and elk hunts are on private land during archery and rifle seasons.
Lion Hunting References
Nolan Lortz
MN
370-407-2029
Ralph Ingram
CO
303-421-1969
Our hunters come from all over the US!
Mark Mulliniks
KY
502-376-9406
James Coyle
PA
724-996-1422
Jim Lewis
MD
410-763-0130
Many return year after year!
Dave Lykin
IN
812-623-7798
Carl Patteson
TX
210-535-5269
Nicholas Saner
717-363-1916
Johnny Bellmyer
KS
918-214-6006
Call today!
Nate Pommier
651-491-6712
Rob Upchurch
GA
706-523-0014
Fred Solinger
612-719-7763
or Contact us online!
Bob Griffith
724-747-6987
Jason Gardner
317-716-9756
Nick Ziegler
WI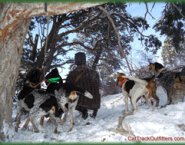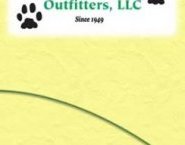 You might also like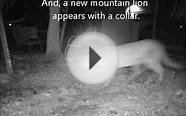 Mountain lions hunting in backyard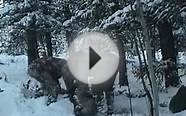 Bow & Arrow Mountain Lion Hunt in Colorado