Colorado Big games hunting Seasons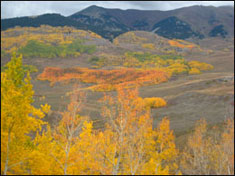 LAZY F BAR OUTFITTERS has been providing quality-hunting trips since 1953. Our family has been in the area since the early 1900's and has hunted the surrounding area since then. Our hunts take place in units 54, 55 & 66, on the Gunnison National Forest, and Bureau of Land Management Land. Our large permitted area provides our clients with a tremendous amount of quality areas to hunt. Our family pride shows in our experienced & professional guides, our base and spike camps, our home cooked meals, as well as our experienced and well maintained horses and equipment. Our outfit takes a sincere interest in our clients and their well being.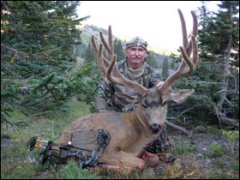 Our base camp is located on the South side of Mount Crested Butte and is accessible by vehicle. Once in camp our clients will enjoy a nice log lodge for accommodations. All meals will be enjoyed in our full service restaurant, two hot meals a day and a sack lunch will be provided for the day out hunting.
Colorado's primitive weapons seasons provide some of the best opportunity available in today's hunting world. Archery seasons begin the last Saturday of August and continues until late September. This provides many opportunities for today's archer.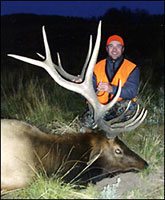 With such a liberal season, clients may choose to hunt the pre-rut for Mature bulls, seeking to build their harem or later in the rut when bulls have established their harems and breeding grounds. The areas we hunt have a four point of better restriction on bulls and because of this we are seeing and harvesting more mature animals every year. Mule deer hunters will enjoy breathtaking views above timberline chasing bachelor groups of trophy mule deer bucks.
Blackpowder hunters will hunt during the middle of September with cool evenings and warm days. Providing them with tremendous opportunities during the rut. Both archery and blackpowder hunters will experience a one on one hunt. Just you and your guide seeking out a bugling bull or a giant mossback muley. We host a very limited number of...
You might also like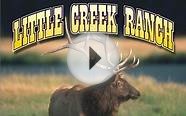 Little Creek Ranch - Colorado Exotics Hunts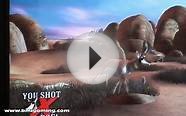 Big Buck Hunter Pro Open Season Hunting Video Arcade Games ...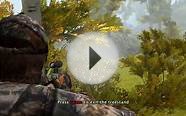 Cabelas Big Game Hunter 2009 Season 1 Walkthrough