AZ River Runners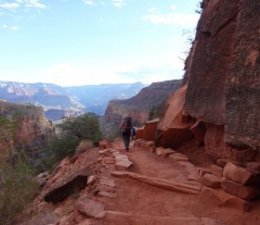 Grand Canyon Hiking from Arizona River Runners on Vimeo.
The Bright Angel Trail
To hike the Grand Canyon is an experience unto itself. At Arizona River Runners we offer rafting trips with a hike in or a hike out of the Grand Canyon.
The Bright Angel Trail hike is required if you are planning to take one of our Hike In or Hike Out rafting trips. It is well maintained, provides spectacular views and is one of the safest trails that you can hike in the Grand Canyon. Drinking water is available at multiple locations (seasonal), as well as shaded rest-houses, rest rooms and a ranger station located mid-way at Indian Gardens. You will hike nearly 4, 400 vertical feet over 7.5 miles (to or from) where Pipe Creek joins the Colorado River just below the River Resthouse.
If you are prepared for this hike you will be rewarded; if not, you will find it a demanding experience with possible serious consequences. As required by the National Park Service, Arizona River Runners will provide a hiking guide to accompany each group hiking in or out.
This river adventure begins with an early morning required hike into the Canyon on day one of your trip. If you have a history of ankle, knee, hip or leg problems this trip option is probably not for you. Do not underestimate the fitness level required for this hike, even though it is downhill into the Canyon. The average hike in times can range from 4 to 5 hours. We strongly suggest having your bag transported to the river by purchasing the optional mule duffel service. This will allow you to enjoy the trail and views carrying only your basic food, water and optional clothing for the hike.
Hiking Out of the Grand Canyon
Early morning on the last day of your Colorado River trip you will start the required, strenuous hike out of the Canyon. Most people underestimate the difficulty of hiking out of the Grand Canyon on the Bright Angel Trail. With the additional weight of your river gear, snacks and water in your backpack, combined with the 100 degree summer temperatures of this desert environment, prior physical conditioning is a must to complete this hike. Average hike out times are normally double that of hiking in so you need to plan for the full day to make this journey. This is a very rewarding hike for those that are prepared and you will become part of an elite group that can say they have hiked out of the Grand Canyon from the Colorado River to the South Rim.
Facts About the Bright Angel Trail
Elevation change from Bright Angel Trailhead to Pipe Creek boat beach is 4, 400 vertical feet.
Distance from Bright Angel Trailhead to Pipe Creek boat beach is 7.5 miles.
Potable drinking water is available during summer months at Indian Gardens, Three-Mile Resthouse and Mile-an-a Half Resthouse. From mid-October to early May, water is only available at Indian Gardens.

Summer temperatures can easily reach into the 100's during the day.

Collapsible trekking poles can be a big help for hiking in the Grand Canyon on the Bright Angel Trail.
Call us at 800.477.7238 for more details on hiking in/out of the Grand Canyon.
You might also like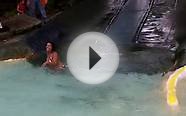 River Runner at Mountain Creek Waterpark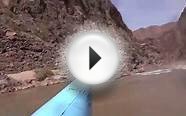 Hualapai River Runners White Water Rafting - Grand Canyon ...
Go Pro Camera Wave Runner Colorado River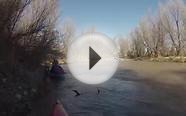 AZ River Runners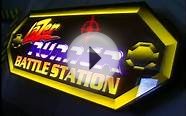 Wild River FEC Lazer Runner
Popular Q&A
River runner is one that participates in rafting or whitewater rafting, which is a challenging recreational activity utilizing a raft to navigate a river or other bodies of water. Thanks!