Best Place to Hunting Mule Deer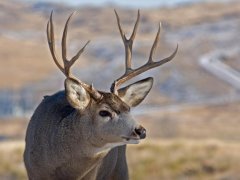 How to Hunt Mule Deer – Hunting in a New Area
Here are some of the most helpful tips a mule deer hunter needs to know.
By Dennis Wintch
For most hunters to stay in the spotlight of success they must constantly move to new places to hunt.
Winning is not everything, but losing has no reward. Being successful on every hunt is not necessary for that hunt to be a good one. However, a hunter who's paid big money to go hunting, scheduled time off work, and is anticipating that hunt of a lifetime, would be happier with success than the alternative.
If during the past few years you have been just "hunting" and not "getting", and you don't want to always have just a "good hunt", then you had better take a look at your good old "standby" hunting areas. It may be time for a change
No one likes change, but to get something in life you must usually be willing to give up something else. The big question always seems to be, "How much of 'A' must I give up to get 'B'?" If it's not too hard and we don't have to give up too much, we may go for it. Sadly, most of us, most of the time, are content to just stay in our comfort zones. Not much effort is required for a "good hunt".
No matter how badly we want to achieve something or reach the same level as someone else, some may find the road to get there too hard and simply give up. I had an uncle who used to tell me, "Don't say you can't; say you won't"! To be the best in any walk of life, keep trying. The "can'ts" and "won'ts" bring instant failure. Even the little train in one of my childhood stories made it to the top and over the mountain by saying, "I think I can, I think I can…"
Over the years I have enjoyed the challenge of hunting. Yes, I have gone home lots of times unsuccessful because it was a trial-and-error hunt. I have found that I must generally hunt an area at least three times before I start to "bring home the bacon". When I was growing up and hunting everyday, I often knew where I would and would not see game, where it would run, and where it would stop. Ninety percent of all my hunting was just playing the "re-run". As we age we seem to hate to walk through that unknown "Black Door". For me, however, it's the "Black Door" of not knowing that brings excitement and challenge to my hunting.
One of the hardest things to do in a new area is to know where to start hunting. Since many hunts have a limited time frame, time becomes an important element. For example, in New Mexico most hunts are only five days. Hunters must cut down on searching time and figure out in a hurry where the deer, elk, or other game animals are. It would be good to find the game the first day and not the last (been there, done that)!
Here are ten tips that have helped me.
First, try to find what level the game are on. Most areas have three hunting zones: the high zone, 8, 000 to 12, 000 feet; the middle zone, 5, 000 to 8, 000 feet; and the low zone, 1, 000 to 5, 000 feet. Most hunters like to start high and work down. Most of the time, I like to start low and work up. Since I'm a tracker guess what I'm looking for? I ride the roads at first. I can cover more earth and look for tracks, coming and going. The time of year, temperature, and how much snow has fallen in the mountains can and will, make a big difference where game will be. I may spend a whole day just riding around my area looking for fresh signs before I actually start hunting.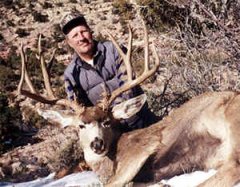 Second, I look for "white sand". If there ever was just one thing to see or look for in a new area for deer, "white sand" is one of the "gold nuggets" of success. For some reason deer love a little basin with white sand in it. It always has the best bitterbrush and is more open. If I'm in a new area and I see "white sand", I'll start hunting right there, right now.
Third, the south sides of mountains and ridges will generally have the most feed on them. Early morning and evening that's a good place to be. If there are no fresh tracks there, the deer have moved to a new area, and you need to move to a new spot also. Don't hunt more than an hour or so in any given spot if there aren't any fresh signs. Time is always running against you.
Fourth, don't hunt in areas where you can't see. If the side hills are so thick a snake will get a pug nose crawling through it, you are wasting your time. You can't shoot what you can't see.
Fifth, most big bucks are nocturnal. They only come out in the open at night. By the time the sun is up, they are bedded. About one hour before daylight, most of them are within a few minutes of where they want to lie down. They watch, smell, and listen for dumb hunters. Once they locate one, they are long gone never to be seen again. To beat them at their own game, try to position yourself so you catch them slipping into bedding areas at first light.
Sixth, if it has rained a day or two before you get to your hunting area, big bucks will often move out to the end of long points on lone mesas. The feed is better there and they can get water for a short time in the slick rock.
Seventh, tracks are always the main focus in a new hunting area. If tracks are there, deer are there. Follow them. If they are going down, move down. If they point up, go up. Once you've found the level the game is on, stay there and hunt hard.
The eighth step for a good success is land layout. Hunt smart, use the lay of the land to your advantage, and keep on high ground, especially if you are hunting alone. Positioning everyone in the right area during a drive is critical. Nothing can beat being in the right place at the right time. It's usually your brainpower that puts you there.
Ninth, grid out an area. Once you have found the level the game are on, systematically start covering the area. Hunt every square inch of that area if you have to. That means if you only have a few days to hunt, you get up early and go to bed late until you find "Mr. Big.".
Finally, never quit hunting. Up and down, over here and over there, ever learning what to do and what not to do. Even if you don't kill anything in your new place, the possibilities are endless. Use these hunting techniques when hunting a new area. Hunt your new area until you know it as well as your old standby. Success will come.
You might also like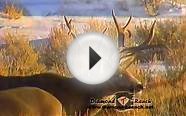 Best Trophy Mule Deer Hunting Anywhere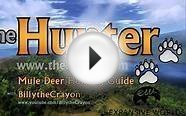 theHunter - Mule Deer Hunting Guide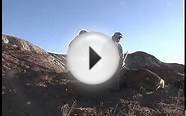 Rifle Mule Deer Hunt Mike Campbell Wyoming - Teterhorn
Serene Christmas Mens Suede Canvas Cuff Lace Up Hiking Desert Tactical Combat Boots(11 D(M)US, 3158Tan)


Shoes




men s fashion shoes;hunting leather boots;polo men s boots;tactical polo;cat construction boots;brown leather boots for men;constractor boots for men;work boots...
polo boot;grey boots;waterproof insulated work boots;chukka boots lug;mens size 6 boots;rockport hiking boots;insulated mens boots;biker boots men;mid men shoe;england...
boots work for men;slip on boots for men;desert boot;mens tactical boots;mens boat shoes;black tim boots for men;construction boots;mens blue leather boots;mens...
combat boots men;velcro combat boots;waterproof mens hiking boots;men s size 11 boots;work boots winter;men combat boots;zip side boots;cat mens boots p70042;wide...
Suitable for various occasions. Black Friday detail week, Cyber Monday and Christmas Gifts fashion boots for men 2015;boots for men for work;boots for men ret wings;western...
Best Selling Cling Transfer : Deer Stalk Hunting Season Animal Shooting Outdoor Sports White Tail Mule Blacktail Moose Elk Tree Stand Wall Decal Sticker Size: 20 Inches x 20 Inches - 22 Colors Available
Home Improvement (Design With Vinyl Decals)
YOUR DECAL WILL BE SENT AS SEEN UNLESS YOU EMAIL US WITH YOUR COLOR CHOICE AT THE TIME OF YOUR ORDER . WE SHIP VERY FAST AND NEED YOUR COLOR CHOICE AT THE SAME...
Please follow the above directions if you want a color other than whats shown. Color choices & important details are in the description below.
Available Color Choices : Black, White, Red, Burgundy, Dark Brown, Orange, Yellow, Lime Green, Kelly Green, Dark Green, Teal, Baby Blue, Medium Blue, Dark Blue...
** All Pictures In This Ad Do Not Represent The Actual Size Of The Decal ** The Actual Size Of The Decal Is Noted In The Product Title Above.
Asus Google Nexus 7 1st Generation Flip Case Mule Deer Photo 2303434 by Liili Customized Premium Deluxe Pu Leather generation Accessories HD Wifi Luxury Protector


Wireless (Liili Products)




MADE IN USA. Designed, Printed and Shipped out of our California Facility. Item is sold under our Private Brand Liili ONLY. 100% Satisfaction GUARANTEED, be aware...
Please Search Mule Deer Photo 2303434 for other products of same design from Liili Products
COPYRIGHTED material. Non-exclusive display rights granted to Liili . Thousands of Royalty Free Stock Images available and UPDATED DAILY. Search and visit our Amazon...
Our products are HANDMADE and Custom Printed upon Order. Due to HANDMADE processing may take 1-2 business days. Please Visit us for more Cell phones, Tablet cases...
This Tablet Flip Case is Designed and Made for?Asus Google Nexus 7 1st Generation. This case uses?High quality PU LEATHER case along with a durable hard shell case...

Liili Premium Placemat Kitchen Table 15.8 x 12 x 0.2 inches Mule Deer Photo 2303434


Home (Liili Products)




MADE IN USA. Each order comes with 1 x Placemat.
State of Art printing technology to ensure the HIGH RESOLUTION, LONG LASTING and exceptional image Quality.
Measuring at 15.8 x 12 x 0.2 inches
Our products are HANDMADE and Custom Printed upon Order. Due to HANDMADE processing may take 1-2 business days. Please Visit us for more Cell phones, Tablet cases...
Reinforced stiched edges prevent deformation.

Slumberjack Rifle Hauler Mat, Kryptek


Sports (Slumberjack)




2-in-1 shooting mat turns into rifle case
Adjusts to fit most rifle sizes
Fully padded soft case
Internal pocket for ammo or accessories
Dual carry handles