Mountain Hunting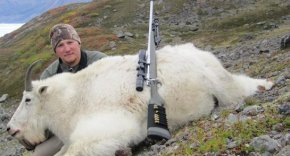 Being an avid sheep and mountain goat hunter here in Alaska, I've seen the good, bad, and ugly as far as mountain rifles are concerned. A mountain hunter needs a rifle that is reasonably lightweight, dependable, accurate, and impervious to foul weather.
Every rifle has its advantages and disadvantages. Some rifles are super light, but not every hunter can shoot them accurately because of the increased recoil. Some great shooting rifles are just too heavy to pack up the mountain. In my experience, a rifle that is light as possible and still allows a hunter to consistently shoot 1 ½ MOA groups is adequate for normal ranges. Not every rifle is up for the job, but here are 10 that I would not hesitate to take on a once-in-a-lifetime hunt.
Although these selections are made with sheep, goats, mule deer, and elk in mind, no game, from Dall sheep to mountain grizzlies are safe with these rifles on the mountain.
1) Remington model 700 XCR II
A variation of the classic model 700, the XCR II is built for exactly what is says, extreme conditions. The stainless steel with TriNyte coating provides superb scratch and weather resistance. Although on the heavier side of the mountain rifle spectrum (7.3 pounds), the ruggedness of this rifle is well worth the weight. With a wide variety of calibers available in a dependable package, and Remington's trademark out of the box accuracy, this rifle is an excellent choice for the mountain hunter. MSRP: $1, 005.
2) Kimber 84M Mountain Ascent
Kimber has built a great reputation for mountain rifles, but took it to another level with its Mountain Ascent model. Weighing in at 4 pounds, 13 ounces, it is the lightest production rifle on the market. The rifle is not only light, but attractive and it fits the shoulder as well as it carries. To top it off, the all weather construction is able to withstand the nastiest mountain goat hunt. The mountain ascent is a great rifle, and will run around $2, 040.
3) Winchester Model 70 Extreme Weather SS
Another variation of a classic sporting rifle, the Model 70 Extreme Weather SS holds its own on the mountain. At about 6.5 pounds, it weighs just about the same as a featherweight gun, but with a floated barrel, Bell & Carlson stock, and controlled feed pre-64 style action, it is far from delicate. This rifle runs around $1, 200 depending on caliber.
4) Double Broom mountain rifles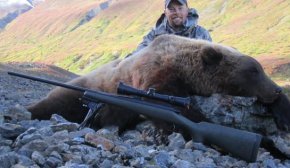 Although there are a lot of great custom rifles available, my longtime hunting partner Steve Hallenbeck (pictured) builds some of the best I have held. His guns, Double Broom Mountain Rifles, are lightweight and rugged. They are also accurate and beautiful. He uses several actions depending on taste, including Remington, Kimber, Bansner, and HS Precision, with fluted Lilja barrels, custom triggers, color choice of cerakote finishes and custom bedded synthetic stocks, as well as spiral cut bolts to reduce weight, all at around , 500. The guns require about a 5-month lead-time before showing up at your door. These are fully custom rifles, in both standard and custom cartridges.
5) Savage model 16/116 FCSS
Although some turn up their noses at Savage guns, the accuracy these rifles offer is impossible to argue with. This model would be ideal for mountain hunts, weighing in at under 7 pounds, and featuring Savage's Accutrigger. This is a rugged rifle that can shoot with the best, but at around 0, the budget minded hunter will have no problem affording it.
6) HS precision 2000 PHL
The HS precision 2000 PHL is another top-of-the-line custom rifle, and the serious mountain hunter couldn't go wrong with it. At 5.75 pounds, it is one of the lightest available, and HS guarantees ½ MOA accuracy. The rifle can be fully customized to a hunter's needs, whether for the hunt of a lifetime or a lifetime of many hunts. You'll pay for the quality though. The rifle runs $3, 705 with a 6-month lead time.
7) Thompson Center Venture Composite SS
Many of us have already dumped enough money in to preference points to pay for the finest custom rifle, so when you finally get that tag, it's nice to know you can get a dependable rifle without taking out another mortgage. The TC Venture fits the bill. With an externally adjustable trigger, good caliber variety, match crowned barrel, and guaranteed 1 MOA accuracy, it's a rifle that will definitely get the job done. The Venture also has a 60-degree bolt throw to provide great scope clearance and fast action working. MSRP: about $600.
8) Ruger M77 Hawkeye All-Weather
For me, ruggedness and dependability trumps a few extra ounces every time. The Ruger M77 Hawkeye All-Weather comes in at 7 pounds, which I consider very manageable in the mountains. The controlled feed action, and good accuracy make it a rifle I wouldn't hesitate to take with me. It is available in a variety of great calibers including 2 of my favorite sheep rounds: the .25-06 Remington and 6.5 Creedmoor. MSRP: $899
You might also like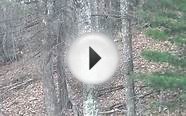 Mountain hunting in Virginia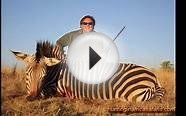 Hunting mountain zebra in South Africa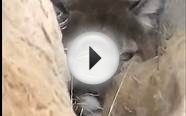 Mountain Lion Hunting
Mountain Man Skills: Hunting, Trapping, Woodwork, and More


Book (Skyhorse Publishing)




Quality material used to make all Pro force products
Tested in the field and used in the toughest environments
100 percent designed in the USA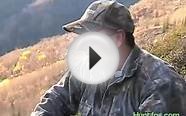 British Columbia Mountain Goat Hunting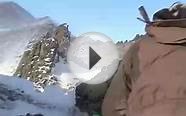 Rocky Mountain Bighorn Sheep Hunting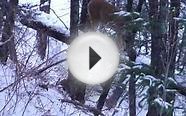 Mountain Lion Hunting Close Call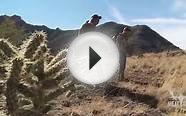 Hunting Mountain Lion with Dogs - Steven Rinella MeatEater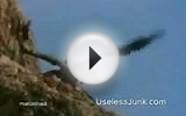 Amazing Eagles Hunting Mountain Goats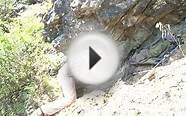 Mountain Goat hunting knowledge - HowtoHunt.com
Popular Q&A
How much is a Gander Mountain Camo hunting jacket.
Gander Mountain(r) Men's TecH2O(r) Insulated Parka Item # 426840 $159.99 - $169.99