Colorado Division of Wildlife preference points
BIG GAME HUNTING
Let our guides help you in your hunt!
About...

Keys Guide & Outfitting, LLC offers guided and unguided hunts for Elk, Mule Deer, Pronghorn, Desert Bighorn sheep and Merriam turkey. If you have ever wanted to hunt that giant "wall hanger" or just put some great tasting meat in the freezer, we have the hunt for you. We offer the options of full service guided, drop camp and trespass fee hunts on both private and public land.
All of the hunts have high success rates with many of them at 100% harvest. Guided hunters will appreciate the skills and knowledge of our professional guides. Our guides are the best in the business and love to hunt. Drop camp and trespass fee hunters will enjoy our support, quality camps and great hunt properties. Local taxidermists and butchers are available to finish your meat processing and trophy mounting. Book your hunt with us this year and hunt Western Colorado with the worlds largest Elk herds and best Mule Deer genetics.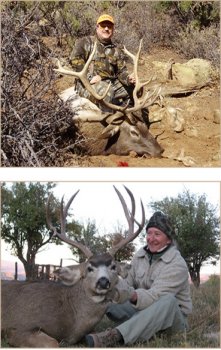 References are available by request.
Guided Elk/Mule Deer Combo Hunt 
Units 41/421
This hunt takes place from 6000-10, 000 ft. on private and public lands on the north slope of Grand Mesa approximately 40 miles east of Grand Junction, CO. The terrain consists of canyons, pinion/ juniper forests, alfalfa fields, oaks and aspen. The average bulls harvested on this hunt are 5x5s with bigger bulls taken every year. Our mule deer hunting is some of the best anywhere with hunters having 100% opportunity for many years now. Tags for this hunt are available even if you missed the draw.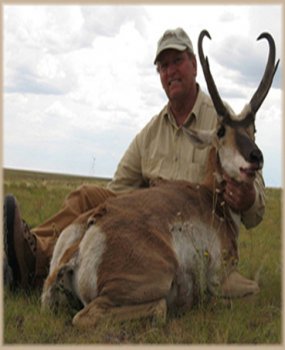 Each morning your guide will meet you at our farmhouse lodging for breakfast. From here you will head out in one of our 4x4 vehicles to one of the hunting areas. Most of our ranches are 30 minutes or less from our lodging. Once you are at the hunting area you will be hunting on foot. This hunt is suitable for all ages and physical abilities. Ground blinds and spot and stalk methods are used most frequently on this hunt.
Included in the hunt price:
• 5 days hunting (rifle)
• 7 days hunting (archery/muzzle loader)
• farmhouse accommodations
• all meals
• transportation while hunting
• guide service
• airport pick up (Grand Junction, Colorado)
• field care of your meat and trophy.
Hunt prices per person:
• $6250 with 1:1 guide service
• $4900 per person with 2:1 guide service
Meeting town: Grand Junction or Mesa, Colorado
Trophy Bull Elk Unit 40
If you have 4 or more Elk preference points you can draw one of Colorado's best Elk units. Unit 40 produces some of the biggest bulls in the state every year. We hunt these Elk from a well supplied tent camp, on foot in the deep canyons of the Black Ridge wilderness and surrounding public land. Hunting methods in this area will be spot and stalk and sitting water holes. This is a great hunting opportunity to harvest bulls in the 320"-340" range.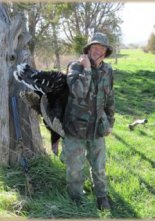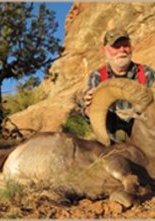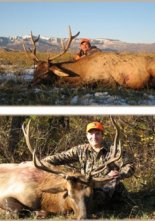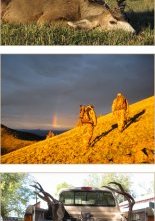 Six Different Papers: DESCRIPTION OF A NEW SPECIES OF PEROGNATHUS FROM SOUTHEASTERN TEXAS; DESCRIPTIONS OF FIVE NEW NORTH AMERICAN MAMMALS; NEW SOUTH AMERICAN MURIDAE AND A NEW METACHIRUS; A NEW DEER AND A NEW LYNX FROM THE STATE OF SINALOA, MEXICO; A NEW PIKA FROM COLORADO; REMARKS ON A SECOND COLLECTION OF MAMMALS FROM NEW BRUNSWICK, AND ON THE REDISCOVERY OF THE GENUS NEOTOMA IN NEW YORK STATE [1892-1912]


Book (Amer Mus Nat Hist)



Popular Q&A