Private land Elk hunts in Colorado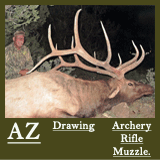 HuntersTrailhead Elk Hunts
Over the past several years, HuntersTrailhead has developed a great relationship with many outfitters across the west. We are very excited at this time to now offer our Hunt Consulting services to all hunters looking for that special hunting opportunity.
The hunts available here provide a great variety of hunting opportunities. From fully guided to semi-guided, draw hunts on public land to guaranteed tags on private land, we have them here. There is no need to look further. We have already done the foot work so give us a call and let get you set up on your next hunt.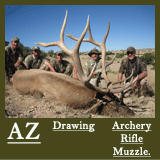 Click the hunt code below for more information.
Arizona
Guided elk hunts on the top elk units in Arizona specializing in units 4B, 6A, 8, 9, 10. Fully outfitted and guide only hunts are available. This outfitter has been guiding these areas since the early 70's and knows them and the elk as well as anyone. Very reasonable pricing for trophy quality bulls.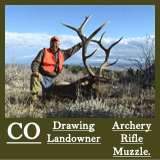 Fully outfitted or guide only hunts with one of the top elk outfitters in the country. He is highly sought after and fills his camps quickly once the drawing results are posted. This outfitter hunts most every unit in the state and consistently produces some of the biggest bulls year after year.
Hunts occur in units 2, 10, and 201 in northwestern Colorado. Landowner tags are available for those hunters that do not have enough points to draw these trophy units. Fully outfitted and guided or guide only hunts are available.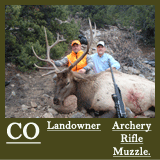 This outfitter is very flexible in providing only the services you require.
These are self guided landowner vouchers valid for Colorado unit 481. Hunters can rent the ranches guest house, camp on the ranch or on the surrounding public land.
Colorado unit 76 1st rifle season fully guided and semi guided landowner vouchers. Lodging is in modern cabins and meals are included with the semi-guided option.
Hunt the famed San Juan Mountains of Southwest Colorado. This outfitter offers private ranch as well as public land hunts. Over the counter tags as well as easy drawing tags are required depending on season or location. Fully equipped drop camps are also offered for those hunters wanting an "On Your Own" experience without all the hassles of providing their own camp.
You might also like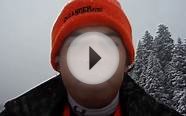 Colorado Elk Hunt - 6x7 Monster Bull (Part 1)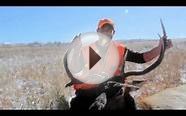 Non-Typical Drop Tine Elk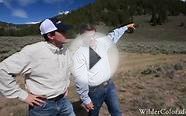 Colorado Elk Migration Through Wilder
The Great Hunt for Beginners: Ultimate Handbook to Tracking & Hunting, Deer, Moose, and Elk In Any Terrain! ((Moose, Elk, Deer, Guns, Rifles, Hunting, ... Hunting Tactics, Animals, Weapons)
eBooks
Elk Murder


Mobile Application (Duffy Games)




Cute, harmless, loveable wapiti to shoot at
10 levels of increasing difficulty
Upbeat original soundtrack
Leaderboards for high scores and level completion times
Humor, wit, and an ironic embedded anti-hunting message arising from gameplay-narrative dissonance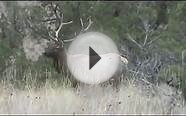 Central Oregon Private Land Elk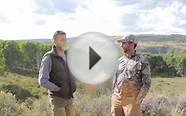 Rifle Elk Hunter Interview - Wayne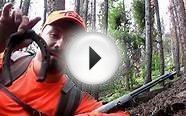 Colorado Elk Hunting: Horseshoes & Elk Skulls
Buckle Rage Mens Mountain Elk Hunting Country Wilderness Oval Belt Buckle Bronze


Apparel (Buckle Rage)




Mountain Elk Design
Oval Belt Buckle Frame
Fits A Standard 1.5 Snap On Belt
Perfect Addition To Anyone s Wardrobe
Dimensions - 2 x 3

Hunting Season Special 10X42 30mm Tube Rifle Scope for Elk, Bear, Moose, Deer, Hog Big Game Hunting Fit 308win 30-06 270win 300wm 338wm


Sports (SKW Opical Technology)




Completely Sealed and Nitrogen Filled, Shockproof, Fogproof and Rainproof
Passed 1200G/4 times test and can take up to 1500G peak recoil impact
Can take recoil for all major caliber hunting rifles and long distance rifles
MOA Reticle, wide Field of View
Precise 1/4 MOA Click Value for Windage and Elevation Adjustment

3D Hunting: Alaskan Hunt


Mobile Application (Machineworks Northwest LLC)




* * *Now with three new weapons! * * *
*
Realistic, 3D modeled Deer, Elk and Bear!
Killer 3D graphics!
Unlock new weapons including rifles, scoped rifles and a compound bow!
Fire at will from your tree stand and harvest skins to upgrade your gear and weaponry
Automatic bullet cam adds pulse pounding excitement -follow the bullet s path to its destination
Damage mapping shows you the exact blood marks on your prey
Hunt endlessly, from dawn to dusk
Earn skinz to get tags, guns and gear!