Cheap Elk hunts in Colorado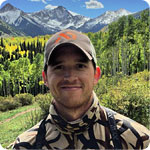 How much does it cost to go on an elk hunt? Well, that depends on where you go, wether or not you go guided or do-it-yourself, and how you plan the logistics of your hunt. There is plenty of information out there regarding the costs of guided and semi-guided hunts, but what about those of us that are looking to do everything on your own? What should a first-time, non-resident elk hunter plan on spending on their hunt?
The first costs to consider are the tag/license to hunt elk, and the transportation to get to elk country. For someone coming from the midwest or eastern part of the state, like myself, transportation is a considerable amount – regardless of whether you choose to fly or drive. My either-sex elk tag in Colorado is going to cost $586, and my 2, 100 mile round-trip drive to my elk hunting unit will easily cost a few hundred more. It is easy to spend around $1, 000 just to get to elk country and have a tag in your pocket.
We now have a tag and a way to get to our elk hunting unit, but now we need to consider what it is going to take to live here for a week and have all of the necessary items to hunt during this time. This is where the costs begin to vary greatly. Everyone that wants to hunt elk is going to be required to have some of the same items – a weapon, good boots, a pack, etc. – but what items you choose, and the quality of those items is where the variable costs begins to run wild. When making a gear decision you should always ask yourself, "Am I buying this item for one hunt, or am I looking to invest for numerous future hunts?"
It is easy to get overwhelmed by all of the gear that is required for a DIY hunt, especially if you are living in the backcountry for the duration of your hunt. As I have mentioned previously, the cheapest way to hunt DIY is to setup a base camp at a trailhead or road. If you aren't carrying all of you gear on your back, then you can get away with cheaper, heavier, and less-expensive items. However, if you are going to live in the backcountry, as I am, then you need to think carefully about what pieces of gear you can afford to go cheap with, and what pieces of quality gear will be worth investing in. (More thoughts on the cost of gear for backpack hunting.)
The Three R's of Outfitting Your Hunt
The first step in determining your gear budget is prioritizing what pieces of gear are most important for your hunt. At the top of my list are boots, clothes, and a pack. Your list may certainly be different. For example, you may need to place a higher priority on your weapon, shelter, or optics. We all like new stuff, and it isn't very fun to admit it, but sometimes you don't need the best – often times just "good" is good enough.
What gear do you already have that will work for this hunt? What gear do you own that needs to be upgraded or replaced? What gear don't you own? These questions lead me to my "Three R's" – Repurpose, Reuse, Research!
Repurpose
The easiest way to control your costs is to repurpose gear that you already own. We all love new stuff, but sometimes we already have what we need. Do you need a new bow for your elk hunt? Probably not. Do you need new broadheads or arrows? Maybe. I have a lot of hunting gear, but most of it has only been used for whitetails in the Midwest – of this gear, what will be suitable for hunting elk in mountains? And when it comes to repurposing gear, don't just think of your hunting gear! Not everything has to be hunting-specific or covered in camouflage. Maybe you have a backpack that you can use for this hunt, even though it isn't a "hunting" pack. Search your closets, attic, garage and basement – take inventory to see what gear you may find your elk hunt.
Reuse
One of the easiest ways to save money on elk hunting gear is to buy used gear. There are numerous elk hunters that buy new gear every couple of years, and even more folks that outfit themselves for a hunt and never use the gear again. Scour online forums, Craigslist, talk to friends, and make your interest known at your local hunting and outdoor shop – finding amazing deals on used gear usually isn't that hard. For example, I saved big by buying a premium $360 tent from a fellow elk hunter for just $100.
You might also like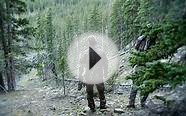 Colorado Elk Hunt with Cameron Hanes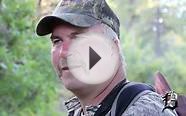 Colorado Elk Hunt: Gag Reel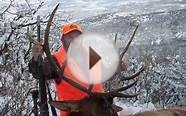 Elk Hunting, Amazing Colorado Elk and Deer Hunt
Heart Antlers For Hunters Who Hunt Buck In Colorado Elk - Unisex Tshirt


Apparel




If unsure on sizing order larger, not smaller to ensure good fit. Guaranteed not to wash off or fade
Sizing to 5XL!! Chest width (inches): S=18; M=20; L22; XL=24; 2XL=26; 3XL=28; 4XL=30; 5XL=32
Super Fan Shirts is an Amazon Registered Brand. Our quality Tshirts are 100% pre-shrunk cotton.
Custom printed in USA using professional Direct to Garment printers, NOT cheap vinyl heat transfers
Super Fan Shirts are the only authorized seller, to ensure sizing matches and quality guarantees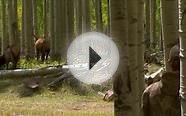 Primos - The Truth About Hunting - Elk in Colorado Rocky ...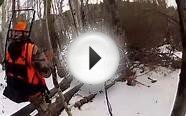 Colorado Elk Hunt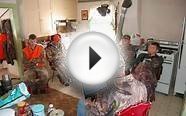 Elk Hunting in Colorado
Popular Q&A
Cheap place to elk hunt in the u.s.? | Yahoo Answers
If you're a Washington state resident, it's pretty cheap here. Not so much if you have to buy an out of state license and tag.