Big game hunting in Colorado
Thanks for your interest in guided Colorado Big Game Hunting with Winterhawk Outfitters in western Colorado's Flat Tops Wilderness of the majestic Rocky Mountains!
Winterhawk is a professional full-time hunting outfitter whose goal since 1982 has been to provide high quality fair chase guided elk and big game horseback hunts in the true western tradition. We're dedicated to providing successful, enjoyable trips and to maintaining high ethical standards and respect for the land and animals we hunt.
Our trips are strictly first class, as we provide seasoned, professional guides, deluxe camps, high quality meals, and personalized attention to each guest. We own our own stock and our horses and mules are the finest in the business.
We hunt over 250 square miles of game-rich country where motorized vehicles of any kind are prohibited. Our area holds thousands of elk, mature bulls and some 30" trophy mule deer bucks. We enjoy excellent success, but we don't guarantee a kill. Our hunts are strictly fair chase, real hunts in Colorado's spectacular high country, where there are definitely more challenges than guarantees. If you're like most hunters, a western hunt is a major event. Choosing the right hunting outfitter is important and we encourage you to ask questions and check multiple references for any outfitter you're considering.
Whether you want to go bow hunting, black powder hunting or rifle hunting, prefer full-service guided hunts, or would rather do it yourself in a high quality pack-in drop camp, we'd like to be your Colorado Outfitter. If you don't see the exact hunt you're looking for, give us a call. With advance notice, we may be able to customize a hunt for you or your group. Thanks again for considering Winterhawk.
We look forward to talking with you soon.
Larry and Laura Amos
Winterhawk Outfitters
New Documentary Features Winterhawk Outfitters
Winterhawk Outfitters and the Danner boot company have worked together for years. Danner crews have visited Winterhawk several times to photograph promotional images for their catalog, website and other materials. Two years ago, a Kamp Grizzly film crew was sent by Danner to capture footage of elk hunters, elk camps, pack strings and other iconic scenes for Danner's use. The team, which also does video work for Adidas, Microsoft, and other popular brands, was somewhat unfamiliar with the hunting scene. They had never experienced anything like what they saw at Winterhawk. In fact, they were so impressed by the scenery, the experience, and the pursuit of elk during archery season, that they received Danner's permission to turn the project into a full-length documentary.
This year, at the Rocky Mountain Elk Foundation's National Convention, Elk Camp in Las Vegas, Danner released the official trailer for The Trembling Giant, a feature-length documentary film that offers a look at the passions of bow hunting for elk in the Rocky Mountains. Over two years in the making, the film was produced by Kamp Grizzly and Danner, in association with the GORE-TEX Brand and the Rocky Mountain Elk Foundation.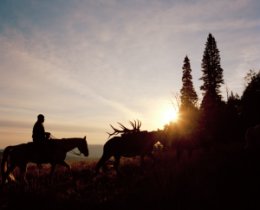 The film takes place at Winterhawk's base camp and remote wilderness camps in Colorado's Flat Top Wilderness Area. The story follows several hunters and guides as they escape into the rugged mountains on horseback and foot, climbing up to 13, 000 feet in elevation in hopes of calling in a mature bull. It beautifully portrays the adventure of a western horseback hunt and shares the relationship that exists between the hunter, the mountains and the animals that inhabit them.
Winterhawk Outfitters is extremely proud to have been a part of this effort. The film aims to offer something to both hunters, and those who are less familiar with the sport. We believe it portrays the sport in a way that a typical, 30 minute hunting show episode could never do. Our hope is that it inspires today's generation of hunters and offers something to the non-hunting community – an intimate look into the wilderness experience and the reason we love to hunt.
You might also like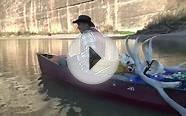 Yampa River Colorado, canoe Big Game Hunting!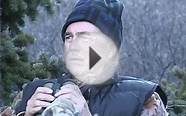 Sheep & Goat Hunting in Colorado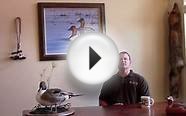 Colorado Elk Hunting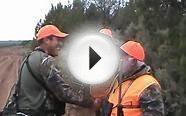 Elk Hunting Colorado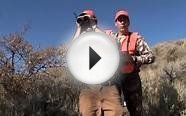 Colorado Hunting Lodges & Resorts: Kessler Canyon Big Game ...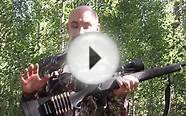 Colorado Big Game Hunting Preview