Black bear hunting Colorado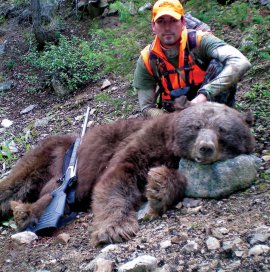 Previously regarded as pests, black bears in Colorado were declared a game animal in 1935 and afforded protection under state hunting regulations.
Black bears are pursued in all manner of take: rifle, archery equipment and black powder. The bear hunting season runs from the first week of September to the second week of November.
Colorado Parks and Wildlife requires that all hunter-killed bears be presented to wildlife officers within five days and data on age, sex and location of where the bear was killed is collected. This is an effort to monitor the number of bears killed, and the age, sex of animals taken by hunting. A small tooth is removed to determine age and how many times a female has given birth.
In 1992, the citizens of Colorado approved Amendment 10, which banned the spring bear hunt and outlawed the use of dogs and bait in hunting bears. Since ending the spring bear hunt there has been an increase in: the number of bear hunters, the number of bear hunters having success, the number of bears killed and the size of bears killed. In recent years, bear hunters in Colorado have essentially doubled pre-1992 harvest numbers.
STATEWIDE HUNTER HARVEST
Statewide, 1, 172 bears, (688 males and 484 females), were taken in combined hunts in 2012. 13, 672 hunters participated in the 2012 hunt for a success rate of 9 percent. Archery hunters took 170 bears statewide and black powder hunters took 57.
| | | | | | | | | | | | |
| --- | --- | --- | --- | --- | --- | --- | --- | --- | --- | --- | --- |
| YEAR | 2004 | 2005 | 2006 | 2007 | 2008 | 2009 | 2010 | 2011 | 2012 | 2013 | 2014 |
| HUNTER HARVEST | 514 | 454 | 614 | 761 | 745 | 801 | 1074 | 1172 | 1106 | 1364 | 1214 |
AREA 15 HUNTER HARVEST
In our area, Area 15 of Colorado Parks and Wildlife, hunter take in 2012 was 169 bears. The ten-year average for hunter take was 128 bears annually and the average for the past three years was 177 bears.
66
79
96
119
150
127
160
202
169
149
191
You might also like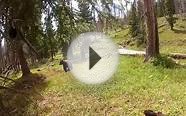 Close Encounter With Colorado Black Bear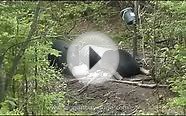 Great Black Bear Bow Hunt
Colorado Black Bear encounter on Basalt Mountain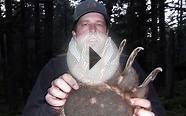 Bear Hunter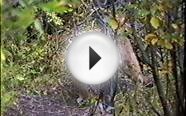 LionBear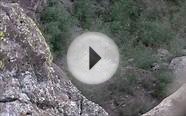 Black Bear, Colorado Hunt
ZZZB Colorado Mammoth Logo Adjustable Baseball Caps Unisex Snapback Embroidery Hats


Apparel




Popular designs
High Quality
Exquisite Embroidery
One size fits most
Fast Shipping With 7-15 Days To Your Doors

Northwest Art Mall Great Sand Dunes National Park Colorado Black Bear Family BBF Wall Art by Paul A. Lanquist, 11-Inch by 17-Inch


Home (Northwest Art Mall)




Paul A. Lanquist PAL is a Northwest artist By combining the nostalgic vintage look and feel of the past with the spectacular scenery of the world
Made in America
American Artist
Vintage Art
Amazing Color Pallet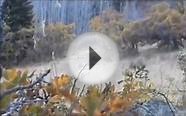 My Colorado Black Bear Hunt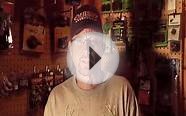 2013 Colorado Pope & Young Archery Black Bear DIY hunt
Popular Q&A
What is the hunting range of the black bear?
Most shooters that are killing bears with hounds are shooting their animals at about 20 or 30 feet away, when shooting the bear out of a tree. If shooting a bayed animal it can be 5 feet away. Shooting over bait can be 50 or more feet away.
Hunting in the traditional manner, walking thru the woods...will often be measured in yards...100 yards or so.
Traditional manner being no hounds, no bait. Each state has their own laws regarding hunting. For example in California it is ILLEGAL to kill a bear using bait.
Why are black bear hunted?
Sport, meat, fur and body parts.