Hunting Outfitters in Colorado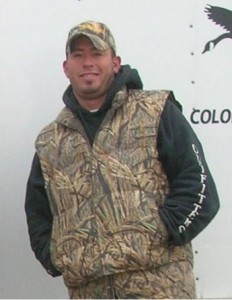 JD Hernandez
JD was born and raised on the Front Range of Colorado. He began hunting waterfowl when he was 8 and has been hooked ever since. He has spent countless hours hunting and scouting ducks and geese all over Colorado, Kansas and Nebraska.
JD has guided waterfowl hunters since 2005 and has also guided fro deer, elk and turkey hunters. His passion for hunting and the outdoors is easy to see in the field. When it isn't hunting season JD enjoys playing competetive fast pitch softball, camping, fishing and spending time with his family.
Luke Schmidt
Luke was born in 1984 and raised on the Front Range of Colorado. He was raised in the outdoors from fishing, hunting, and camping. After graduating high school with the love of sports and the outdoors he then went to Western State College of Gunnison, Colorado to attend school and play football for the Mountaineers. Since the summer of 2005 Luke has gone to Alaska to work road construction for Alaska Road Builders based in Soldotna, Ak. When not working in the summer you can find him on the rivers of Alaska fishing for Monster Rainbows or hunting for Monster King Salmon. In the spring of 2008 Luke graduated college from WSC with a major in environmental science and a minor in business administration.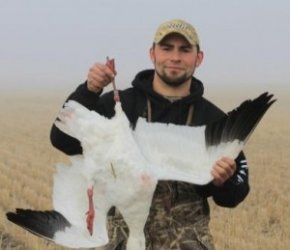 His involvement with the Colorado Division of Wildlife in studies and projects that have improved the wildlife habitat for which he cares so much about is also very rewarding. Fishing and hunting from Alaska, Canada, and back down through a lot of the lower 48 states has given him a great knowledge of the outdoors.
From bear to elk to moose he enjoys all types of hunting but his true passion is waterfowl hunting, "FEET DOWN & WINGS CUPPED". Fishing and hunting is apart of whom he is and what he stands for. Luke lives his life in the manner in which you must work hard and play even harder. Being a partner and guide for Last Pass Outfitters is a true privilege by being able to share his passion with clients out in the field. Putting 100% into every hunt and giving all clients a hunt that will never be forgotten!
Ty Davies
Ty was born and raised on the Front Range of Colorado. He started hunting with his Dad when he was three years old and has been obsessed ever since. When Ty's not hunting or fly fishing, he is spending time with his wife Audra and teaching his one year old daughter Charlee how to call. He's been lucky enough to chase waterfowl all the way from Canada to Colorado. Ty still feels his favorite place to hunt ducks and geese is the Front Range of Colorado.
Ty feels fortunate to be such good friends with Luke and JD, who share his passion for hunting waterfowl. The Last Pass crew is the hardest working, most passionate and talented waterfowl outfitters that you can hunt with. So if you're looking for big bunches of lessers in your face, mallards back flapping over the decoys or a tornado of snow geese working overhead give Last Pass a call.
Dave Stitch
Dave Stitch was born in Granite City, Illinois. Limiting out on his first goose hunting trip in 1982, at age 12, Dave has never looked back. Dave grew up hunting the one-time waterfowling mecca of Southern Illinois with his grandfather, "Big John" Obranovich. Dave learned to call from the professional guides that were on the cutting edge of goose calling at the time. Taking a small cassette recorder with him to tape the hunts, Dave spent hours imitating the actual calls the guides were using on high pressure refuge geese. During high school, Dave brought the skills and knowledge he had learned in Southern Illinois to Colorado. Dave tuned and modified Olt A-50's during high school to earn extra cash, and had quite a market, as no one in Colorado was using them at the time.
While working hard to stay on the fore-front of goose calling, hunting innovation, and methodology, Dave brings over 30 years of hard-core waterfowling experience to the table as a guide. In fact, he has never hunted anything but waterfowl, choosing to become an expert at what he has always loved the most. As a guide, you can be assured that Dave will work as hard as anyone out there to ensure a quality hunt, and you will not leave disappointed at what you see and hear. Goose calling that is second to none and an overwhelming knowledge of the birds through experience will give you the advantage on your hunt. During the off-season, Dave specializes in fly tying and catching trophy trout on the reservoirs of South Park, Colorado, as well as coaching his youngest daughter in fast-pitch softball.
You might also like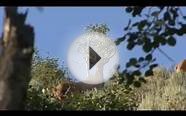 Wolf Mountain-Vanatta Outfitters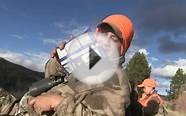 Albie Hunts With Winterhawk Part 08 Watching Mule Deer At ...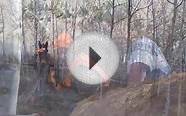 Albie Hunts With Winterhawk Part 07 The Packers Arrive.mp4
Spyderco ParaMilitary2 Camo G-10 PlainEdge Knife


Sports (SPYDERCO)




Made using the highest quality materials
Tested for quality and durability
The most trusted name in you cutlery needs
4-way Clip.
Nested Compression Lock. Spine & choil jimping. Screw-together construction.
G-10 laminate handle scales. 14mm Spyderco Round Hole (for gloved hand).
Modified clip-point flat-ground blade.
Made in Golden, Colorado.

BARSKA 20-60x60 Waterproof Straight Spotting Scope with Tripod


Sports (Barska)




20x-60x zoom magnification
100 percent waterproof and fogproof
Smooth focusing knob
Fully-coated optics
Includes pan-head tripod and soft carrying case