Colorado Deer Hunt
Rocky Mountain Ranches, LTD, is pleased to offer big game hunters like you some of the best mule deer hunting Northwest Colorado has to offer. Our Colorado deer hunting is conducted on some of Northwest Colorado's finest private ranches.
Northwest Colorado is famous for its large herds of mule deer, elk, and pronghorn antelope. All of our mule deer hunts and big game hunting is fair chase only (no high fences here). Our Colorado ranches are managed to provide you with superb hunting opportunities.

In addition to our excellent resident mule deer herds, hunting pressure on nearby public lands causes more deer and other big game animals to migrate onto Rocky Mountain Ranches, LTD, private land. These conditions have resulted in our deer hunters realizing an outstanding success rate of over 90% for more than five years running.
Our deer-only hunting ranches are located in what is known as the "high desert" country of Northwest Colorado. The terrain is rolling sage hills with draws and canyons that offer you some exciting hunting experiences.
"Getting my first mule deer buck on a hunt with Rocky Mountain Ranches is an experience I will never forget. It was 3 hard days of hunting but well worth it when I finally got a kill on the last afternoon we had to hunt. The property we were on just outside of Craig, CO had a lot of mule deer. Joe did a great job of getting us familiar with his property and showing us the best way to hunt in the area he had us. On the second day of the trip we came across a bachelor group of about 7 bucks and we hiked to where I was in shooting range. I took about a 280 yard shot and was almost certain I got the kill. Not until we got over to the area we thought the buck was laying did we realize what we thought were antlers was actually just a bush. We watched the video and discovered I shot just a hair in front of the buck. I was really disappointed to say the least.
The final day of our trip a cold front came in and snow was coming down hard. It made it even more challenging to find the deer and try to get within shooting distance of them. Once we spotted the buck we wanted to pursue, we decided to make a stalk on the fine animal. After playing the infamous "cat and mouse" game for over 2 hours, I finally had an opportunity to pull the trigger. I was shooting a 6.5 X 47 Lapua and shot the buck from about 260 yards. It took more than one shot but he finally fell to the ground. I was so pumped! This was only my second time to have an opportunity to harvest an animal, but one I will never forget mainly because I was 3.5 months pregnant with our first child. Although it was not a "giant" mule deer to some people it was to me because of all the hard work Tully and I had put into this hunt. The countless hours of glassing hill sides, playing the wind, and trying to get into position finally all came together for me to harvest the buck. I was so blessed to have Joe with Rocky Mountain Ranches and Tully there to share it with me."
You might also like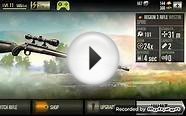 Deer Hunter 2016 Region 3: Colorado / Rifle Series 11 - 20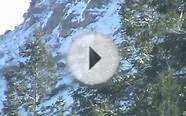 Colorado unit 2 mule deer hunt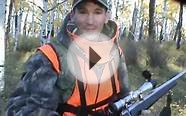 2010 colorado elk and deer hunt
Design with Vinyl Decor Item Colorado Wild Deer Buck Hunt Vinyl Wall Decal Sticker Decor Color : Black Size: 20 Inches X 20 Inches, 20X20, Black


Home Improvement (Design with Vinyl)




All pictures in this ad DO NOT represent the ACTUAL size of the Decal
Add flair to any room in your home. Redecorate with wall decals.
Inspire yourself and your family with our ready to use wall quotes & Picture Decals.
Its easy to design a wall with wall Decals.
How to Hunt Deer & Elk the Realistic Way / Those Big Game Drawings / Understanding Mourning Doves / The Field Care of Big Game / Steel Shot for Waterfowl (Colorado Outdoors, Volume 23, Number 5, September-October, 1974)
Book (Colorado Division of Wildlife)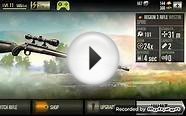 Deer Hunter 2016 Region 3: Colorado / Rifle Series 31 - 40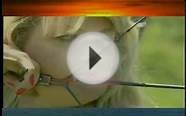 Colorado and Utah Elk and Mule Deer Hunt - 1998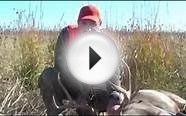 Eastern Colorado Mule Deer Hunt - Atkinson Expeditions
Top Selling Decals - Prices Reduced : Vinyl Wall Sticker : Colorado Wild Life Deer Buck Hunt Decor Bedroom Bathroom Living Room Picture Art Peel & Stick Mural Size: 20 Inches X 20 Inches - 22 Colors Available


Home Improvement (Design With Vinyl Decals)




YOUR DECAL WILL BE SENT AS SEEN UNLESS YOU EMAIL US WITH YOUR COLOR CHOICE AT THE TIME OF YOUR ORDER . WE SHIP VERY FAST AND NEED YOUR COLOR CHOICE AT THE SAME...
Please follow the above directions if you want a color other than whats shown. Color choices & important details are in the description below.
Available Color Choices : Black, White, Red, Burgundy, Dark Brown, Orange, Yellow, Lime Green, Kelly Green, Dark Green, Teal, Baby Blue, Medium Blue, Dark Blue...
** All Pictures In This Ad Do Not Represent The Actual Size Of The Decal ** The Actual Size Of The Decal Is Noted In The Product Title Above.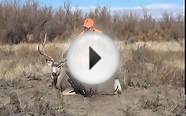 Colorado Eastern Plains Mule Deer Hunt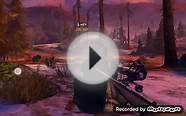 Deer Hunter 2016 Region 3: Colorado / Rifle Series 1 - 10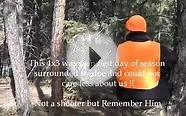 Colorado mule deer hunt and buck attack!!
Popular Q&A
In Colorado, what time does the United States vs France world cup game start?
Women's World Cup: USA vs France match will be shown on ESPN at 1200 PM EST on Wednesday, July 13th.