County Fish and Wildlife

9325 Hazard Way, Suite 100
San Diego, Ca
Fax:
Mission:
The San Diego County Fish and Wildlife Advisory Commission serves the public by providing advice, funding and participation on issues and projects relevant to the prudent use, protection, and perpetuation of San Diego's wildlife.
Meetings are held at: 5:30 p.m.
County of San Diego
Department of Agriculture, Weights & Measures
9325 Hazard Way, Suite 100
San Diego, Ca
The ten-member advisory commission is appointed by the Board of Supervisors. The Department of Agriculture, Weights and Measures provides staff support to the Commission.
The Commission disperses fine monies derived from violations of the State Fish and Game Code and are administered in accordance with the State Fish and Game Code and subsequent legislation, delineated in sections of the Kelley Bill and advises the Board of Supervisors, the Chief Administrative Officer and County Departments on procedures, programs and issues pertaining to fish and wildlife as defined in Section 286.8, Duties and Responsibilities.
For more information:
Commissioners:
District 1
Greg Cox
District 2
Dianne Jacob
District 3
Dave Roberts
District 4
Ron Roberts
District 5
Bill Horn
Jack Bransford, Jr
John Freni
Bill Crawford
D'erdra Smothers
Steve Turigliatto
Mark Kukuchek
Vacant
Eve Simmons
Jeff Carle - Chair
Jim Conrad
Grants:
Grant Applications are due December 1 and June 1. Candidates may give a short (5 minute) presentation on their project for the Commissioners at the December and June meetings. Grants are funded at the January and July meetings.
In an effort to maximize the Commission's effectiveness, projects that integrate with the three high priority project areas receive the highest consideration.
Examples of projects conducted in the three high priority areas:
Upland/Riparian/Water
Example: Development project in the San Felipe Valley, partnering with the Department of Fish and Game
Artificial Reef/Fish Habitat
You might also like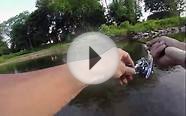 PA Fish & Wildlife - Lycoming County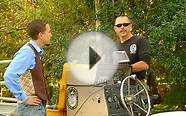 Science Quest: Fish and Wildlife Aquatic Resources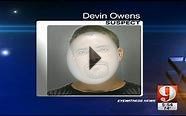 Fish and Wildlife officials say illegal dumping is a ...
The Most Expensive Mistress in Jefferson County: A Novel: The US Forest Service, Fish and Wildlife, BLM, and Nez Pearce Indian Nation Land Swap Scandal
eBooks (Publication Consultants)
Photo Jigsaw Puzzle of Fossil Fish


Home (Ardea Wildlife Pets)




PHOTO JIGSAW PUZZLE You are purchasing one Photo Puzzle (252 Pieces). Estimated image size 356x254mm
10x14 252 Piece Puzzle comes with loose pieces in a designer box with your photo on top. The box is sized to fit most mail boxes. Great gift for kids, grandparents...
Artwork Description CAN-2471Fossil FishGreen River formation - Fossil Lake - Thompsen Ranch - Lincoln County - WyomingPhareodus encaustusJohn CancalosiPlease note...
For any queries regarding this choice of artwork please contact Ardea Wildlife Pets. Image (c) John Cancalosi/ardea
To view this image on other products please search for code 1448575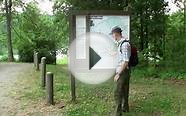 Glen O Jones Lake - Saline County State Fish & Wildlife ...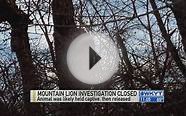 Kentucky Fish and Wildlife to end mountain lion investigation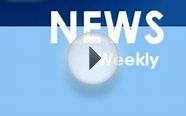 2013 spring fish and wildlife rules hearings, conservation ...
Preparing banks for grass planting in one of ten two-acre fish rearing ponds on Welaka wildlife and forest conservation project. Welaka, Florida


Home (Historic Photos)




Preparing banks for grass planting in one of ten two-acre fish rearing ponds on Welaka wildlife and forest conservation project. Welaka, Florida
Photograph size: 8 x 10
Vintage Historic Photograph
Archival Quality Reproduction
Ready to Frame

Ocean: A Photicular Book


Book (Workman Publishing Company)




Ocean-themed book of moving pictures
Encourages reading skills, a passion for learning, an interest in marine biology
Moving pictures mesmerize the eyes while words mesmerize the mind
Features enchanting essay about ocean life
Essays, facts, statistics accompany each moving image

Sea Horse: Read and Wonder: The Shyest Fish in the Sea


Book (Candlewick)




Ages - 5,6,7,8
Weight - 0.375
Depth - 10.00
Width - 9.00
Height - 0.15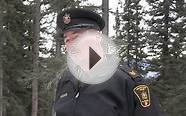 Fish and Wildlife Officers train in Hinton, Alberta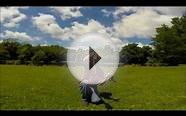 Crawford County State Fishing and Wildlife Area
Popular Q&A