Hunting Dog training Colorado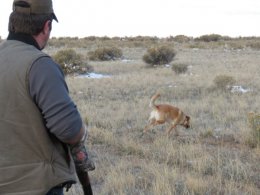 FetchMasters is proud to employ the only dog trainers in Denver – in fact, the only dog trainers in Colorado – knowledgeable about positive gun dog training. Our is dedicated to the use of positive reinforcement-based techniques for training reliable, motivated gun dogs for upland game bird and waterfowl hunting.
Below is a summary of the services our dog trainers provide. For complete information and pricing, please visit ...
Unlike traditional training methods, we do not use force, pain or intimidation to train gun dogs. We also do not use choke chains or shock collars. Instead, we use the same dog-friendly training methods that are quickly making in-roads into nearly every high-performance dog sport and occupation, including agility, herding, protection/bite work, competitive obedience, scent work and service work.
Also unlike traditional gun dog training methods, we do not use punishment-based "forced-fetch" training. Instead, we use positive training methods similar to those used in service work and competitive obedience to train virtually any dog to be a motivated, reliable retriever.
We offer three training options in Denver and the greater metro area:
.
Board-and-Train: This is the most efficient way to train a gun dog. You give us a pup, and our gun dog trainers in Denver will give you back a well-trained hunting dog.
Private, In-Your-Home Coaching: We can come to your home and coach you and your dog through the training curriculum.
Drop-In / Drop-off: You also can drop your dog off for the day, or stop by for per-hour private coaching at our Denver facility, where our trainers will provide touch-up or customized training for you and your dog.
Our dog trainers run a variety of programs to achieve your training goals:
.
Preliminary Exposures Program
A gun dog must be raised a little differently than a house-hold pet, as he must learn to interact with humans, other dogs, and the wonderful outdoor environment in and around Denver in a more structured way. This 30-day program gets your gun pup off to a good start and covers the following:
Socialization with humans
Socialization with dogs
Introduction to guns, birds and water
Introduction to boats and blinds
Hunting environmental exposure
Household manners
Basic retrieving development
Basic pointing development
Basic recall work
Started Upland Gun Dog Training Program
The goal of this program is to get a gun dog ready for her first hunting season. Our dog trainers pick up where the Preliminary Exposures Program leaves off, teaching your dog all the basics of foot hunting, including:
Basic Obedience (Verbal, Hand and Whistle Commands)
Heeling on a leash
"Whoa" command for pointers
"Sit and Look on Whistle"
"Hunt 'em up" (finding birds)
Retrieve to hand (for retrieving breeds)
Refinement of pointing (for pointing breeds)
Multiple Retrieves
Casting (taking directional hand signals from hunter)
Quartering
Blind Retrieves
Steady to wing, shot and kill (Pointing breeds)
Steady to flush and shot (Retrieving breeds)
Honoring / Backing
Finished Upland Gun Dog Program
This elite gun dog training program turns a started gun dog into a first-rate, polished hunting dog with all the bells and whistles. The Finished Upland Gun Dog Program covers:
Advanced bird work
Advanced casting
Advanced multiple retrieves
Advanced blind-retrieve work
Field hazard negotiation
Retrieving to hand (for pointing breeds)
Advanced Waterfowl Program
Once a dog handles multiple and blind retrieves on land, it is time for our dog trainers to move those skills to the water. Many of Denver's most popular places to hunt waterfowl contain ponds, lakes or rivers, and our Advanced Waterfowl program prepares your dog to handle the challenges of each. The Advanced Waterfowl Program covers:
Marked retrieves on water
Multiple retrieves on water
Blind retrieves on water
Working from a boat
Working from a blind
Positive Trained Retrieve Program
Regardless of how your dog was trained previously, our Positive Trained Retrieve Program provides a high-quality alternative to punishment-based "forced-fetch" training. Using techniques similar to those used by service dog trainers, our dog-friendly methods produce a reliable, motivated retrieve without the use of ear/toe pinching, shock collars, intimidation, discomfort or pain. For more information on our Positive Trained Retrieve Program.
You might also like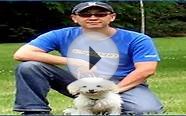 dog training colorado dog training utah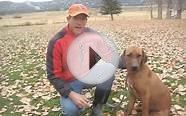 Carbondale Colorado Dog Trainer Rhodesian Ridgeback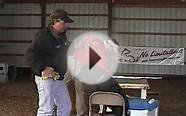 Hunting dog training - Teach your dog to Retrieve
Colorado Rockies MLB Authentic Baseball Cap 7-3/8 OSFA - Like New


Sports (59Fifty / celtalux.com - celtalux@live.com)




Colorado Rockies MLB Authentic Baseball Cap - Like New
Size 7-3/8 / 58.7cm
59Fifty On Field Cap of MLB
Like New No sticker on cap or original packaging. Used as Displays.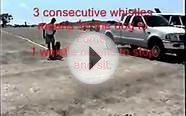 Labrador Retriever - Hunting dog training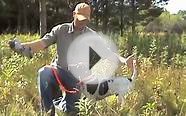 Free Hunting Dog Training Videos - Willow Creek Kennels ...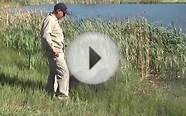 Dog Training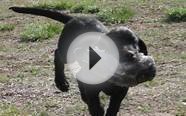 Training Programs - Colorado Gun Dogs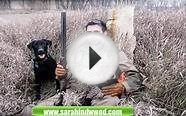 Hunting Dog Names Tips - Dog Training Colorado Springs CO
Popular Q&A
Why do people train hunting dogs?
People today, often train hunting dogs for FUN and hunt for FUN! Sadly they do not need the food but do so for TROPHIES hanging on their walls. But don't blame the dog, he is just being loyal to what his owner has trained him. :(
How to Train Your Dog to Hunt.
Ever been waterfowl hunting with a bird dog? There is nothing quite like hunting near a lake on a frozen winter day, shooting a duck, and have your dog swim out in the near freezing water to collect your prize, and swim back to shore with duck in his mouth. Let's face it: all serious waterfowl hunters understand and appreciate the convenience and rewards of a hunting partner with four legs. With the proper training your dog will not only be able to help you successfully hunt waterfowl, it will also serve as an obedient, loving, lifelong friend. If you want to fill your hunting bags with…